Epoch allows you to decode from many different timestamps into human readable form and back again.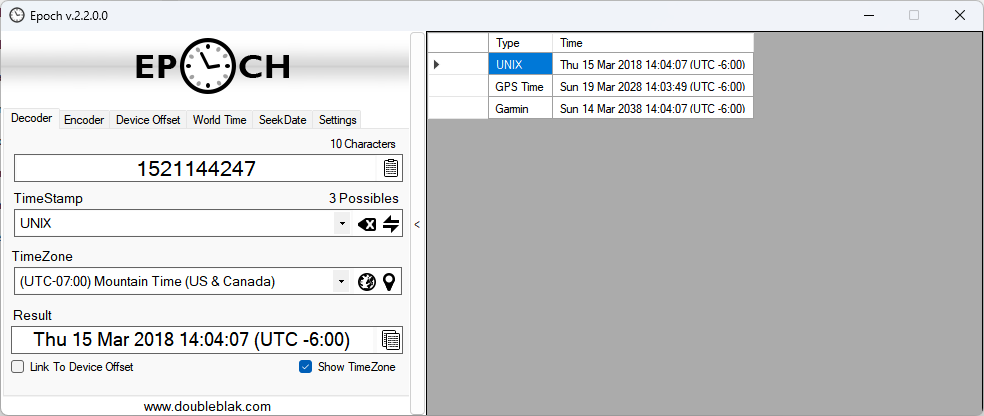 Further features include Device and World offset calculators.
Currently supports many different timestamps including:
UNIX (Numeric/Hex/Millisecond)
Mac Absolute (Second and NanoSecond)
HFS+
AppleWebKit
Windows 64 and 128 bit
Windows Ticks
OLE (32 and 64 bit)
GPS
Kai OS
BlackBerry Email
DOS (Time/Date and Date/Time)
Google Chrome
FireFox
IE Cookie
Hotmail
Semi-Octet
with more to come!